MBBS in Nepal 2023 | Top Medical Universities | MCI Approved Colleges
MBBS in Nepal is an ideal and nearest medical study option for Indian students. The top medical universities in Nepal have approval from the different medical bodies of the world. Indian Students choose to study MBBS program in the country as it has the medical colleges having well-experienced faculty and advanced equipment to enhance the knowledge and skills of Medical students to work at an international level.
Top Medical colleges of Nepal have the same study syllabus as India. Also, these universities have approval from the National Medical Commission, WHO and other medical organizations. It means you can appear for exams like PLAB, USMLE, FMGE, etc.
The experienced team of professors and the low Fee of MCI/NMC Recognized Medical Colleges in Nepal attract students globally. There is less requirement for admission to any reputed medical college and students will have to complete it.
Highlights 2023
Popular Course – MBBS
Duration – 5 years
Education Medium – English
Approved by – MCI/NMC, WHO
Exam – NEET exam mandatory
Total Tuition Fee – 40 lakh to 56 Lakh INR
About Nepal
Nepal is a small country situated in the Himalayas. Its capital is Kathmandu, which is one of the most beautiful cities. It shares its international borders with India, China and Bangladesh. It covers a large part of the land and nearly 3 crore people live here. For most of the goods and commodities, Nepal is dependent on its developed neighboring countries.
Since India is helping Nepal most in their bad times, Nepal has great relations with our country. Most of the people in Nepal speak Hindi, so there will be no communication barriers for students who choose to study MBBS in Nepal.
Capital – Kathmandu
Currency – Nepalese Rupee
Population – 28,095,716 people
Language – Nepali, Hindi, and etc.
Religion – Hindu, Christian, Buddhist, Islam others
Area – 147,516 Square Kilometers
Why choose MBBS in Nepal?
Quality Education under experienced professors
Budget-friendly fee (Tuition and Accommodation)
English medium classrooms and No communication barrier as people speak Hindi.
Similar syllabus for medical education to India
A big part of revenue comes from Tourism so people are friendly with foreigners, especially Indians
Less valued currency than India
Secure country for Indian students
Top medical colleges in Nepal are approved by NMC
Indian dishes will be offered in the university hostel
Impressive success rate
MBBS in Nepal Fee Structure
The below-mentioned table of MBBS in Nepal fee includes food, tuition fee and accommodation expenses. Students will get an overview of the cost to study medicine here. The tuition fee will vary according to college and the hostel fee may vary according to facilities offered to you.
MBBS in Nepal Fee Structure 2023

College Name

Tuition Fee

(in lakhs)

Hostel Fee

(in lakhs)

KIST Medical College

42,00,000

6,00,000

Institute of Medicine, Kathmandu

39,00,000

6,50,000

U. Tribhuvan

46,00,000

6,50,000

Kathmandu University

56,00,000

6,00,000

Patan Academy of Health Sciences

31,00,000

6,00,000
Medical Courses Offered in Nepal
Students can get enrolled in various medical courses offered by the colleges that include undergraduate and postgraduate study programmes. They have to complete the eligibility criteria and the college will shortlist them for enrollment.
MBBS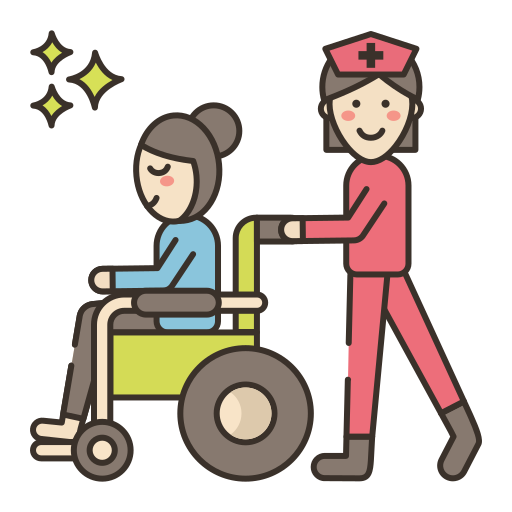 Nursing
Paediatrics
Pharmacy
Dentistry
MBBS in Nepal Eligibility Criteria
Most of the MCI/NMC approved medical colleges do not conduct any entrance exam. The only way to conduct the admission and shortlist the candidates. Below is the table of admission requirements for MBBS in Nepal.
Age Limit

Only 17 or 17+ years old Medical aspirants are eligible for MBBS in Nepal

Exam

NEET is mandatory to qualify for Indian medical aspirants

Academics Qualification

50% marks in 12th board exam

Bio should be the main subject along with Che. & Phy. in 12th

40% marks are compulsory for students who belong to the reserved category
MBBS in Nepal Admission Process
Plans to study MBBS abroad then Nepal could be a good option for Indian Students. Details regarding the admission process is mandatory to know by the candidate. Candidates can get in touch with our admission experts. Click here to know relevant details.
Required Documents
10th Marksheet
12th Marksheet
NEET Scorecard
Birth Certificate
Passport size photo with visa format
Medical Report
Bank statement
MCI/NMC approved medical colleges in Nepal
There are many famous medical institutes in Nepal that offer a degree that is valid in India and other neighboring countries.
Universal Medical College Nepal
Best Medical Colleges in Nepal for Indian students
BP Koirala Medical College Nepal
Autonomous health Science educational institute
All resources and infrastructure for students to learn
Hospital for Practical training
| | |
| --- | --- |
| Founded | 1993 |
| Location | Dharan |
| Fact | 700-bed hospital under the college |
Birat Medical College
Affiliated by Kathmandu university
Experienced teachers and polite staffs
Excellent education atmosphere for foreign students
| | |
| --- | --- |
| Founded | 2014 |
| Location | Biratnagar |
| Fact | One of the best medical colleges of the nation |
Institute of Medicine, Nepal
Less crowded classroom
300 beds hospital
Approved by reputed medical bodies
| | |
| --- | --- |
| Founded | 1972 |
| Location | Kathmandu |
| Fact | 12 campus across the country |
Janaki Medical College
Private ownership
Approved from Nepal Medical Council
Affiliated by Tribhuvan University
| | |
| --- | --- |
| Founded | 2003 |
| Location | Janakpur |
| Popular Courses | MBBS, Nursing and MD/MS |
Kathmandu Medical College
Two campuses of Kathmandu Medical College
MBBS and MD/MS are the popular courses
10 students every year get Scholarship
| | |
| --- | --- |
| Founded | 1997 |
| Location | Kathmandu |
| Fact | Approved from medical councils of Nepal, Srilanka and India |
MBBS in Nepal Hostel
Almost every medical college has semi-furnished and furnished hostels. Students can choose to stay in ac or non-ac rooms with the proper required amenities here. The campus is secure and seniors are friendly. Also, students can accommodate in a privately rented house. However, it is not advised that students stay in a university hostel.
Internet Availability
Furniture
Sports Facility
Medical Facility
Nearby markets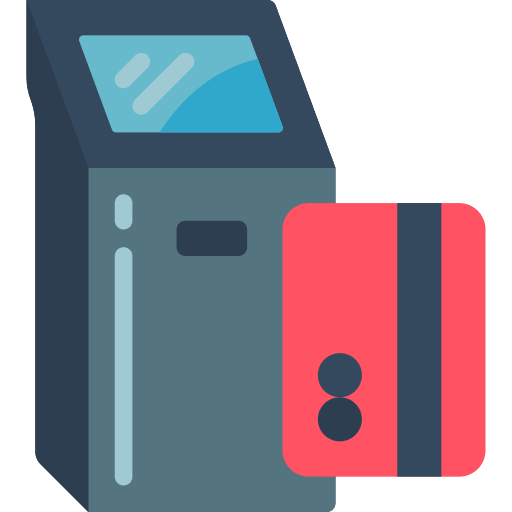 ATMs & banking facilities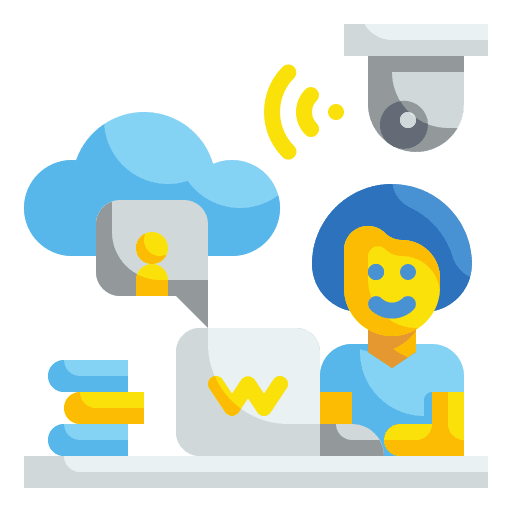 24 hrs. Security
GYM Facility
Low Cost
Frequently Asked Questions
Question - Is it worth studying MBBS in Nepal?
Answer- MBBS syllabus in Nepal is equal to MBBS syllabus in India. Colleges invite admission in the MBBS course without any specific entrance test. Also, the college fee is worth the education you get here. After completing study from here, students can seat medical screening test exams.
Question - Is FMGE required after MBBS in Nepal?
Answer- the Foreign Medical Graduate Exam is compulsory to pass by those candidates who want to practice in India after completing MBBS from here. Only those candidates will get exemption from this prestigious medical screening test, who completed their MBBS from Aus, NZ, Canada, USA or UK.
Question - How can I reach Nepal? Do I need a passport?
Answer- Nepal is directly connected to various airports of the country. Also, the bus service is available here. Directly, you need to have a passport to travel to Nepal. Only, you have to carry the identification card at the time of visit.
Question - Is Nepal Secure for Indian Students?
Answer- Nepal is a democratic country that has great relations with India. Also, the people of the country are friendly with foreign students. Every year thousands of students go to Nepal on tour and the local government puts extra effort when it comes to the security of international citizens.
Question - Do MBBS in Nepal graduates can clear the MCI screening test easily?
Answer - Medical education in Nepal is pretty similar to the Indian education system. Common books, Indian teachers, etc. are similar to studying MBBS in Nepal. Altogether the syllabus of the MCI screening test is almost similar, So, it is easy for those students who have completed the medical in Nepal to clear the exam easily if they have studied well and prepared well.
Question - What is the eligibility to get MBBS admission in Nepal?
Answer - Students have to pass the NEET Exam. Apart from this, 50% marks in 12th board exam is compulsory and 40% marks for reserved category students. Also, the age limit is fixed and it is only 17 years. Non of the students less than this limit will be accepted for MBBS in Nepal
Question - Is it better to study MBBS in Nepal or in India?
Answer - It totally depends upon your choice and the budget you have. The high competition for getting medical admission in India is known to all. So if you are getting admission to a reputed college and the fee is pretty low then you can go for the India option. Otherwise, MBBS in Nepal option is best.