AMA School of Medicine (AMASOM)
The AMA School of Medicine is the school of AMA Education System for medical education established in the year 2008 and is located in the heart of the city of Makati, Philippines. It is recognized by several major international organizations in the world, including the World Health Organization, National Medical Commission. 
The AMASOM has several facilities like advanced laboratories for the enhancement of the student's practical skills and clinical knowledge. The institute accepts admission in MBBS courses from many countries and the medium of education used is in the English language. The MD degree at AMASOM is recognized by the NMC as equivalent to the MBBS degree similarly offered in the UK, Australia, India, and other Commonwealth countries. 
After completing MBBS in Philippines, Indian students will be given a license to practice in India similar to the MBBS doctors from India after completion of licensing formalities with the MCI. The medical curriculum also applies various teaching-learning and assessment approaches to attain the educational goals.
 Four-year multicultural curriculum. 
 An ideal faculty-to-students ratio.
 Advanced method of teaching and learning;
 Non-traditional lecture and instructional modules
 Affordable, flexible payment schemes
 Affiliated with government hospitals and private health institutions
 Outstanding facilities and resources conducive to learning
Highlights
Founded Year – 2008
Recognized By – NMC
Popular Course – MBBS & MD/ MS
Exam – NEET & NMAT
Curriculum Medium – English Language
Location – Makati, Philippines
Why choose AMA School of Medicine Philippines?
 Standard education system 
 Affordable tuition fee and housing fee
 AMASOM is approved by National Medical Commission 
 Separate and standard housing arrangements for boys and girls
 Spacious library and highly upgraded laboratories.
 Experienced and Trained teachers
 Research opportunity in well-named hospitals of the city
 Proper security for Students who are studying here
 Standard accommodation facility
 Ama College is in single building so student don't required to travel.
 Internationally working opportunity.
AMA School of Medicine Ranking
The ranking of AMA School of Medicine is impressive in comparison to other medical institutes of the country. Several agencies have given a decent place in the list published by them. 
AMA School of Medicine Fee Structure
The affordability of AMA School of Medicine Fee is the key reason to choose this university to study MBBS in Philippines. The below-mentioned structure contains information about the tuition fee, mess fee and other important expenses.
Apart from this, Approx. Php PESO 12,000/-per Month is the expense for housing and food during the stay here. We have mentioned the AMA School of Medicine Fee Structure below that has all the information such as its tuition fees, hostel, and food cost:
MBBS Fees Structure of Ama Medical College of Medicine

PROGRAM

ACADEMIC YEAR

FEES
(IN PHILIPPINES)

FEES
(IN INR)

PRE-MEDICINE

FIRST YEAR

3,00,000/-

4,50,000/-

SECOND YEAR

2,00,000/-

3,00,000/-






DOCTOR OF MEDICINE

FIRST YEAR

2,50,000/-

3,75,000/-

SECOND YEAR

2,50,000/-

3,75,000/-

THIRD YEAR

1,50,000/-

2,25,000/-

FOURTH YEAR

1,00,000/-

1,50,000/-
Medical Courses offered in AMASOM
The Institute offers a BS+MD course that is equal to the MBBS study programme. Also, the NMAT exam is compulsory to pass by the applicant. In case, they get fail in the exam, they have to reappear and pass it. The course duration is 6 years in which 2 years is for BS Program and 4 years is for MD program.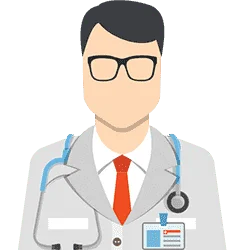 BS+MD
MD Courses
AMA School of Medicine Eligibility Criteria
Students who are not able to fulfil the AMA School of Medicine Eligibility Criteria will be disqualified for the admission process. It is compulsory for them to complete it, as there is no entrance exam that will be conducted for shortlisting the candidates.
AMA School of Medicine Eligibility Criteria

Age Limit-

 Only 17+ year aspirants are eligible for Study. 

Academics Qualification- 

 50% marks in the 12th board exam (intermediate board exam) is compulsory. 10% relaxation for reserve category students.
 Physics, Biology and chemistry should be one of the main subjects.

Exam

 NEET Exam is Mandatory for Medical students of India.
 For MD Admission applicants need to score 40% in NMAT Exam.
AMA School of Medicine Admission process 
Plans to study MBBS abroad? Then you can check the details of the AMA School of Medicine admission process. Also, you can connect with our expert counsellors to get more info on MBBS Admission in Philippines by clicking here.
Important Documents
 10th Class marksheet 
 12th Class marksheet 
 NEET Scorecard 
 Original Passport
 Birth Certificate 
 Passport size photo with visa format 
 Medical Report 
 Bank statement 
Hostel and Amenities at AMA School of Medicine
The hostels of AMASOM is furnished and have all the facilities required for international students. They have to inform the administration about their stay just after the successful admission. Also, the hostel fee will be paid separately from the tuition fees.
Bed, Chair, Table. Almirah and attached washroom will be provided in every room. It can be shared with two or three other students depending on the budget. Seniors are cooperative and support their juniors. The AMA School of Medicine campus is located near an urban area, so the market is nearby.
Internet and Library
Gym and Sports
Medical
Nearby market
Separate boys and girls hostel
Common room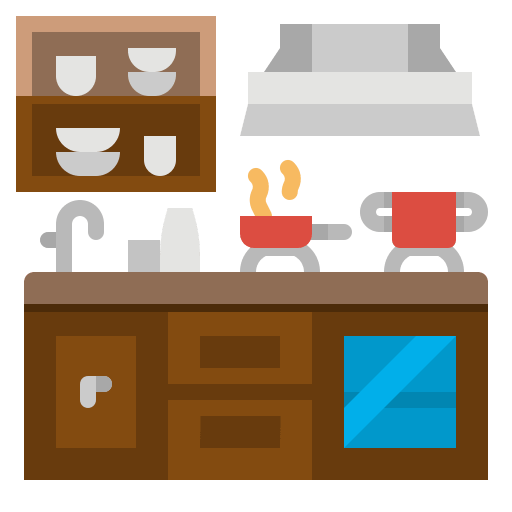 Common Kitchen
Laundry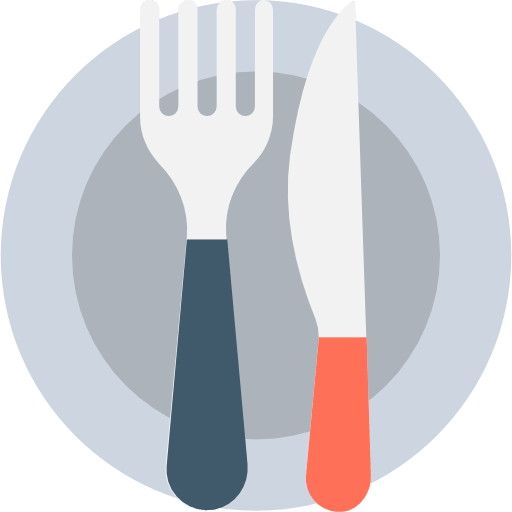 Indian Food in the mess
Frequently Asked Questions
Que - What is the academic year for Philippines MBBS College?
Ans - The National Eligibility cum Entrance Test is an important part of the admission requirements of the college. It was made mandatory in the year 2018. Students can get exemption from the NEET Exam. The detailed process is in the video mentioned below.
Que - Is the AMA School of Medicine (AMASOM) recognized by any organization?
Ans - The AMA School of Medicine (AMASOM) is recognized by several international organizations such as the medical council of India and the world health organization.
Que - Can I practice in India after studying MBBS in AMASOM?
Ans - Yes, but students have to pass a national level exam for it. The foreign medical graduate exam is compulsory test to pass by the medical candidate who wants to practice in India. There is no basic cut-off for getting a practice licence. Students can prepare for the exam at their home. Here are important tips for this.
Que. What is AMA school of medicine eligibility criteria?
Ans. It is compulsory that every applicant has to complete the eligibility criteria of AMA School of Medicine. Only 17 years or above old candidates who have 50% or more marks in the 12th board exam will be eligible for admission here. Also, he/she should have to pass the NEET Exam.
Que. Why AMA School of Medicine is good for MBBS study?
Ans.
 One of the top medical college in Philippines.
 High standard of education.
 Approved by NMC and WHO.
 Easy admission without any donation.
 Better accommodation during the course for foreign students.