Study MBBS in China
MBBS in China is one of the most demanding options for international Medical students. There are plenty of top medical colleges and universities which are praised globally. Also, China has upgraded quickly in the medical field to provide its people a healthy and secure atmosphere to live in. Top medical colleges in China offer MBBS courses at an affordable fee.
The education system of medical colleges in this country offer high-quality education along with experienced practical training to enhance the skills of students. There are several Low-Cost MBBS colleges in China, and their fee is pretty affordable in comparison to medical colleges of developed nations.
Medical colleges in China have approval from MCI/NMC, WHO, and other popular medical organizations. This is why it is among the top destinations, especially for Indian students, to Study MBBS in china. There are about 48 medical colleges in the country recognized by NMC. They offer English medium education to foreign students, so they will never feel a language barrier in the country.
Highlights
Popular Course – MBBS
Duration – 6 years
Education Medium – English
Approved by – MCI/NMC, WHO, FAIMER
Exam – NEET Qualified
Annual Tuition Fee – RMB 30000 to 75000
About China
China is one of the well-developed countries in the world located in the East Asia continent. It has upgraded itself in every field. It is the most populous country and the second-largest country in the world. It covers more than 9.6 million square KM of land. Beijing is the capital of this nation.
Every year China welcomes students from all across the globe to study in their educational institutions. Medical studies are the popular ones. Students can work in many countries after getting an MBBS degree from top medical colleges of China, as they have approval from various parts of the world.
Capital – Beijing
Currency – Chinese Yuan
Population – 1.41 billion people
Language – Chinese, Mandarin
Religion – Christian, Buddhist, Islam, others
Area – 9,596,961 Square Kilometers
Why Study MBBS in China?
The education system of China is considered as one of the best in the world. This country has upgraded itself in medical and providing standard education at a low fee. Also, students can work here after completing the degree. The main reason behind choosing the MBBS in China option is that students get a chance to study in government and reputed medical universities.
Students can get direct admission in the best medical universities in China, without any entrance exam. However, Indian students have to pass the NEET exam to be eligible for MBBS studies. Apart from this, here are the top reasons behind China becoming a popular destination for medical studies.
Worldwide praised and ranked medical Universities/colleges
Low-cost tuition fee
Low ratio of teacher and Students in Classrooms, so students get more attention from teachers
Practical oriented courses and training under experienced teachers
Job security, as students, can work in plenty of nations
Impressive FMGE passing Rate
Internationally approved medical degree
NMC approved Medical Universities in China
Indian Cuisines will be offered in the hostel mess
No need for English proficiency exams (IELTS/TOEFL )
Secure nations for international students
Scholarship to talented students
MBBS in China Fees Structure 2022
The fee becomes an important factor when it comes to higher education. MBBS in China fee structure for MBBS program is low and budget-friendly in comparison to medical colleges in developed nations. The below-mentioned table has complete information about the fee structure of MCI/NMC approved medical colleges in China.
MBBS in China Fees Structure 2022

COLLEGE NAME

TUITION

FEE/YEAR

(RMB)

HOSTEL

FEE/YEAR

(RMB)

TUTION+HOSTEL

(RMB)

TUTION+HOSTEL

(RMB) Around

FUDAN UNIVERSITY, SHANGHAI

75000

5000

80000

825200

ANHUI MEDICAL UNIVERSITY, HEFEI

30000

4000

34000

350710

CAPITAL MEDICAL UNIVERSITY, BEIJING

40000

7000

47000

484800

CHINA MEDICAL UNIVERSITY, SHENYANG

40000

7000

47000

484800

CHINA THREE GORGES UNIVERSITY, YICHANG

24000

4800

28800

297072

XIAMEN UNIVERSITY, XIAMEN

38000

1600

39600

408475

XI'AN JIAOTONG UNIVERSITY, XI'AN JIAOTONG

40000

8700

48700

502340

WUHAN UNIVERSITY, WUHAN

40000

7200

47200

486870

FUJIAN MEDICAL UNIVERSITY, FUZHOU

35000

4000

39000

402300

QINGDAO UNIVERSITY, QINGDAO

35000

11000

46000

474500

JILIN UNIVERSITY, CHANGCHOW

29000

3650

32650

336785

NANJING MEDICAL UNIVERSITY, NANJING

34000

6000

40000

412600

GUANGZHOU MEDICAL UNIVERSITY, GUANGZHOU

30000

6000

36000

371350

KUNMING MEDICAL UNIVERSITY, KUNMING

35000

5000

40000

412600

NINGXIA MEDICAL UNIVERSITY, NINGXIA

29800

5000

34800

358960

WENZHOU MEDICAL UNIVERSITY, WENZHOU

30000

4000

34000

350710

SHANDONG UNIVERSITY JINAN, SHANDONG

45000

7050

52050

536900

HUST UNIVERSITY WUHAN,HEBEI

40000

7500

47500

489960

XUZHOU MEDICAL UNIVERSITY, XUZHOU

32000

4600

36600

377530

ZHENGZHOU UNIVERSITY, ZHENGZHOU

35000

5000

40000

412600

DALIAN MEDICAL UNIVERSITY, DALIAN

23000

5000

28000

288800

BEIHUA UNIVERSITY, JILIN

24000

7000

31000

319734

CHONGQING MEDICAL UNIVERSITY, CHONGQING

30000

5000

35000

360990

GUANGXI MEDICAL UNIVERSITY, GUANGXI

35000

5000

40000

412560

HEBEI MEDICAL UNIVERSITY, SHIJIAZHUANG

30000

5500

35500

366147

HARBIN MEDICAL UNIVERSITY, HARBIN

30000

54000

35400

365115

JIANGSU UNIVERSITY, ZHENJIANG

34000

5000

39000

402246

JINAN UNIVERSITY, GUANGZHOU

34000

6000

40000

412560

JINZHOU MEDICAL UNIVERSITY, JINZHOU

35000

6500

41500

428030

NANTONG UNIVERSITY, NANTONG

25000

6000

31000

319734

NINGBO UNIVERSITY,JIANGBEI

28000

5000

33000

340362

NORTH SICHUAN MEDICAL UNIVERSITY, SHUNQING

31000

6000

37000

381618

SHANTOU UNIVERSITY, GUANGDONG

52000

10000

62000

639468

SHIHEZI UNIVERSITY, SHIHEZI

25000

5000

30000

309420

SICHUAN UNIVERSITY, CHENGDU

36000

80000

44000

453816

SOUTHEAST UNIVERSITY, NANJING

32000

7200

39200

404310

SOUTHWEST MEDICAL UNIVERSITY, CHONGQING

35000

6000

41000

422875

SOUTHERN MEDICAL UNIVERSITY, GUANGZHOU

33000

6000

39000

402246

SUN YAT-SEN UNIVERSITY, GUANGDONG

48000

5100

53100

547673

TIANJIN MEDICAL UNIVERSITY, TIANJIN

48000

11520

59520

613890

TONGJI UNIVERSITY, SHANGHAI

45000

2500

47500

489915

XINJIANG MEDICAL UNIVERSITY, URUMQI

36000

4500

40500

417717

YANGZHOU MEDICAL UNIVERSITY, JIANGSU

30000

6000

36000

371300

ZHEJIANG UNIVERSITY, HANGZHOU

42800

6000

48800

503323

SOOCHOW UNIVERSITY, SUZHOU

31000

4000

35000

360990
Medical Courses available in China
The MBBS course is the most popular among all the Medical Courses available in China and it is a 6 years program that includes classroom programmes and training in laboratories. In the university's laboratories, experienced professionals will be available to guide students. Apart from MBBS in China, there are other popular courses that will be offered to study for international students.
MBBS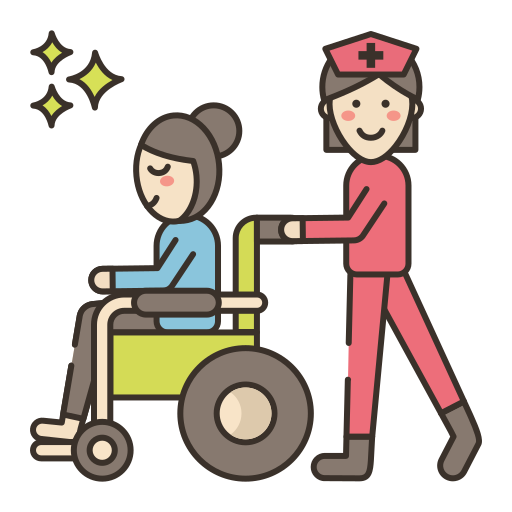 Nursing
Pediatrics
Pharmacy
MBBS in China Eligibility Criteria
Most of the medical colleges in China do not conduct the entrance exam. They have set their eligibility criteria for MBBS in China. Students have to pass them and they will get shortlisted for enrollment. Indian students have to qualify the National Eligibility cum Entrance Test apart from the enrollment requirements.
Age Limit

The medical student's age should be 17 years or above to study MBBS abroad

NEET Exam

Mandatory to qualify by Indian students

Academics Qualification

50% marks in 12th board exam with Physics, Chemistry, and Biology as main subjects

40% marks is compulsory for reserved category students
MBBS in China Admission Process
It is important that medical aspirants should have complete details about MBBS in China Admission process. In case they skipped any step for enrolment then their application form may get cancelled. They can get in touch with our admission experts for information and admission assistance.
Required Documents
10th Class mark sheet
12th Class mark sheet
NEET Scorecard
Original Passport
Birth Certificate
Passport size photo with visa format
Medical Report
Bank statement
MCI/NMC approved Medical colleges in China
The medical colleges mentioned below have approval from the National Medical Commission. After completing the medical degree from MCI/NMC approved medical colleges in China, students can work in Indian hospitals.
Fudan University, Shanghai
Anhui Medical University, Hefei
Capital Medical University, Beijing
China Medical University, Shenyang
China Three Gorges University, Yichang
Xiamen University, Xiamen
Xi'an Jiaotong University, Xi'an Jiaotong
Wuhan University, Wuhan
Fujian Medical University, Fuzhou
Qingdao University, Qingdao
Jilin University, Changchow
Nanjing Medical University, Nanjing
Guangzhou Medical University, Guangzhou
Kunming Medical University, Kunming
Ningxia Medical University, Ningxia
Wenzhou Medical University, Wenzhou
Shandong University Jinan, Shandong
Hust University Wuhan,Hebei
Xuzhou Medical University, Xuzhou
Zhengzhou University, Zhengzhou
Dalian Medical University, Dalian
Beihua University, Jilin
Chongqing Medical University, Chongqing
Guangxi Medical University, Guangxi
Hebei Medical University, Shijiazhuang
Harbin Medical University, Harbin
Jiangsu University, Zhenjiang
Jinan University, Guangzhou
Jinzhou Medical University, Jinzhou
Nantong University, Nantong
Ningbo University,Jiangbei
North Sichuan Medical University, Shunqing
Shantou University, Guangdong
Shihezi University, Shihezi
Sichuan University, Chengdu
Southeast University, Nanjing
Southwest Medical University, Chongqing
Southern Medical University, Guangzhou
Sun Yat-Sen University, Guangdong
Tianjin Medical University, Tianjin
Tongji University, Shanghai
Xinjiang Medical University, Urumqi
Yangzhou Medical University, Jiangsu
Zhejiang University, Hangzhou
Soochow University, Suzhou
Best Medical colleges in China for Indian Students
Jilin University

Formed by the merger of different universities
Located in 6 districts and 46 colleges
Earlier, it was known as Northeast People's University

| | |
| --- | --- |
| Founded | 1946 |
| Location | Changchun |
| Fact | Approved by 10+ medical organizations |




Capital Medical University

26,000 Students and 40000 staffs
Located in an Urban Area of the city
Degree valid in India

| | |
| --- | --- |
| Founded | 1960 |
| Location | Beijing |
| Fact | Also known as Beijing Second Medical college |




Wuhan Medical University

Established in the year 1893 and in the year 2000, merged with Wuhan University
Located in Wuhan, Hubei, China
58,000 + students, including foreign students

| | |
| --- | --- |
| Founded | 1943 |
| Location | Wuhan |
| Fact | Popularly known as Wuhan University Schoul of medicine. |




China Medical University

collaborated with many universities of developed nations
Offers education in English medium to avoid communication and language barrier
One of the MCI/NMC approved Medical colleges in China

| | |
| --- | --- |
| Founded | 1958 |
| Location | Taiwan |
| Fact | There is one teacher for 6 students (Low students and teacher ratio) |




Fudan University

One of famous public university
A member of the double first-class university in China
Approved by National Medical Commission and WHO

| | |
| --- | --- |
| Founded | 1905 |
| Location | Shanghai |
| Fact | Elite C9 university |




Xi'an Jiaotong University

Hold ranking is top 20 university
A member of elite c9 university
Internationally accepted degree

| | |
| --- | --- |
| Founded | 1896 |
| Location | Xi'an |
| Fact | Less crowded class to enhance student's skills |




Southern Medical University

Affiliated to the people's liberation army
Became one of the national key university of china in the year 1979
Standard infrastructure dedicated to students studying here

| | |
| --- | --- |
| Founded | 1951 |
| Location | Guangzhou |
| Fact | Known as the first military medical university |




Jinan University

uldest and key university to study medical in China
Offers English medium courses
One of the double-first universities

| | |
| --- | --- |
| Founded | 1906 |
| Location | Guangzhou |
| Fact | 182 research institute and 77 labs in its 5 campuses |




Beihua Medical University China

One of the well-ranked universities in China
No language barrier during studying MBBS in China
MCI/NMC approved medical college

| | |
| --- | --- |
| Founded | 1906 |
| Location | Jilin City |
| Fact | Merged with 3 colleges |




Tianjin Medical University

Popular medical university in China
experienced professors and pulite non-teaching staffs with international students
Standard living facilities for boys and girls

| | |
| --- | --- |
| Founded | 1951 |
| Location | Tianjin |
| Fact | First medical college approved by the state medical council Republic of China. |




Hostel and Housing Arrangements

International students will get standard housing arrangements in top medical colleges in China. The cost of food in China is quite low and you will find a variety of veg and non-veg food. The hostels of the universities have their own mess, which offers a variety of cuisines for the students to choose from, including Indian food. The hostels in China offer a secure atmosphere to live with proper required facilities in their hostel rooms.

Bed and Furniture

Well-furnished AC rooms

Security 24 hrs

Anti-ragging campus

Common kitchen

Laundry service

GYM and sports facilities

Attached Restrooms

Medical Facilities

ATMs and banking facilities

Nearby market

Canteen

Frequently Asked Questions

Que. – Is China considered among the best countries to study MBBS?

Ans –China is popular among medical aspirants of the world to study MBBS. the medical colleges of China offer standard education at a low cost. There are some of the Top Medical colleges' rankings in china. Apart from tuition fee, the cost of living is quite low and affordable and most of them are NMC/MCI Approved Medical Colleges

Que. –Is MBBS from medical universities in China valid in India?

Ans –A big yes! Only MBBS degrees from NMC approved medical colleges in China will be accepted in India. Students can work in India after completing the course and passing the Foreign Medical Graduate Exam in India.

Que. –Is the NEET entrance examination required for MBBS in China?

Ans –According to the guidelines of the medical council of India (Now National Medical Commission) issued in the year 2018, every Indian applicant has to pass the NEET exam, who wants to study MBBS abroad. So it is an important admission requirement.

Que. –Is FMGE mandatory to get a practice license in India after MBBS in China?

Ans –The FMGE exam is compulsory for those candidates who want to practice in India. This exam is conducted by the National Board of Examination to offer a practice licence to work in India. However, some of the countries have a relaxation from FMGE. These countries are Australia, New Zealand, Canada, the United States of America and the United Kingdom.

Que. –Is IELTS Exam or TOEFL Exam Compulsory to get admission to Top Medical Colleges in China?

Ans –There is no need to pass any English proficiency test for MBBS admission. However, it is advised that students should be good at speaking, writing, and understanding the English language. It will help you to understand the lessons in the classrooms.