Vinnitsa National Medical University | VNMU Ukraine

Vinnitsa National Medical University is a reputed medical institution situated in the Vinnytsia city of Ukraine. It came into existence in the year 1921 and 44,000+ students have been graduated yet. In the year 1994, the University got 4th level accreditation and university certification. This is one of the top choices of medical universities to Study MBBS in Ukraine for Indian Students.
The National Medical Commission has approved it and other medical organizations like the Ministry of Health, Ministry of Education, Science of Ukraine and other famous medical bodies recognize the university. The MBBS Fee of VNMU Ukraine for Indian Students is low and affordable.
Key points
100+ years Educational legacy
Medical faculties from 19 countries (USA, Poland, Germany, England, France and etc.) are teaching here.
Technology equipped across the campus with 4 channels of internet and 26 computer classes.
More than 60 international projects are running under the university's teachers
One of the top MCI/NMC approved medical universities in Ukraine
Experienced and knowledgeable teachers
VNMU Ukraine Journey
VNMU Ukraine Highlights 2021
Founded - 1921
Education Medium - English
Yearly Tuition Fee - USD 5000
University Type- Public
NEET eligibility- Compulsory for Indian Students
Country rank- 64th
Why Choose Vinnitsa National Medical University?
Affordable and low budget fee
International Tie-ups with reputed universities
Internationally Experienced teachers
Working opportunities at the international level
The Medical Degree of Vinnitsa National Medical University will be valid in various countries including India
Separate housing arrangements in university dormitories for boys and girls
The Vinnitsa National Medical University is one of the well-named medical institutes of Ukraine that welcomes international students. Apart from the above-mentioned features, the VNMU has a standard infrastructure that includes huge lecture halls and computer classrooms.
Vinnitsa National Medical University Ranking
The 4ICU ranking agency has analyzed various pros and cons of the university to give place to Vinnitsa National Medical University ranking.
Vinnitsa National Medical University Ranking

In Ukraine

64th
Vinnitsa National Medical University Fees Structure 2021
It is important to understand the Vinnitsa National Medical University Fee Structure before applying for admission here. The tuition fee of the institute is completely separate from the hostel fee and other important expenses. Here is the complete detail of the fee structure of VNMU Ukraine.
Vinnitsa National Medical University Ukraine Fees 2021

Tuition Fees (USD)

Hostel Fees (USD)

Other Charges (USD)

Total (USD)

1st Year

5,000

700

2,000

7,700

2nd to 6th Year

5,000/yr

700/yr

-

28,500

Grand Total

36,200
Apart from the fee, USD 2000 is mandatory to be paid by the students. Also, the hostel fee may vary according to the choice of room.
Vinnitsa National Medical University Courses 2021
Verity of study programmes will be offered under Vinnitsa National Medical University Courses. Students have to follow the process and complete the admission requirements of the particular course.
General Medicine
Medical Psychology
Paediatrics
Dentistry
Clinical Pharmacy
Eligibility Criteria 2021
Vinnitsa National Medical University does not conduct any entrance exam for admission in the MBBS course but strict about the admission eligibility criteria. Indian students have to pass the National Eligibility cum Entrance Test (NEET Exam) to be eligible for admission. Here are the complete requirements of VNMU, Ukraine.
Age Limit-

The candidate should be 17 years old at the time of admission or end of that year

Academics Qualification

50% marks in the intermediate exam is compulsory.
Physics, chemistry and biology should be main subjects in the 12th board
40% marks is mandatory for reserve candidates.

NEET Exam

Compulsory for Indian Medical aspirants
Note- Candidates who are not fit mentally will be disqualified for admission.
Vinnitsa National Medical University Admission 2021
Gaining complete information about the Vinnitsa National Medical University Admission process is important for new applicants. Students could get in touch with our experienced admission experts. Also, they will get hustle free admission in this prestigious medical college.
Required Documents 2021
10th board marksheet
12th board marksheet
NEET Scorecard
Original Passport
Passport size photos
Medical report including COVID-19 and HIV report
Vinnitsa National Medical University Hostel
The Vinnitsa National Medical University has 5 to 6 hostel blocks and separate arrangements for local and international students. The hostel rooms are equipped with the latest technology and facilities. The room is fully furnished according to the need of students. In a single room, 2 to 3 students can accommodate, depending upon the room setup.
The washroom will be attached with the room. Common Kitchen and laundry services are dedicated to the students living here. Bed, Desk, Table, Geysers and other amenities will be offered to the students living in the Vinnitsa National University.
Hostel (Boys and Girls)
Sports Facility
Medical Facility
AC Rooms
Gym
Mess & Cafeteria
Stationary
Nearby Markets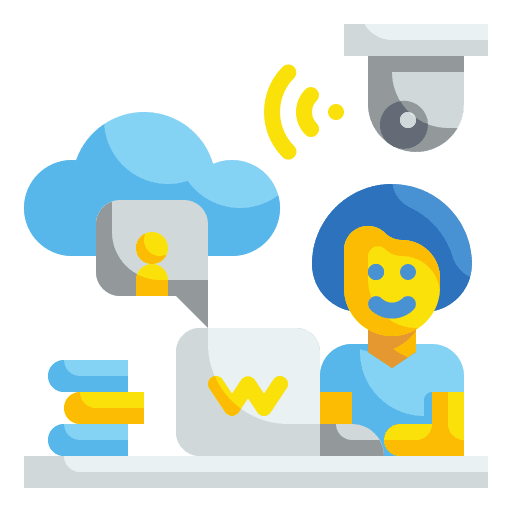 CCTV for Security
Note – The hostel staff has introduce strict rules to keep students safe from this current COVID-19 situation. Rooms are regularly sanitized, the staff arranges hand gloves and sanitizers for students. They also provide quality and healthy food for students.
Frequently Asked Questions
Que. – Is NEET exam compulsory for MBBS Admission in Vinnitsa National Medical University?
Ans – The National Eligibility Cum Entrance Test (NEET Exam) is one of the most important part of the MBBS admission eligibility criteria for this prestigious medical institute. It was made compulsory by the Medical Council of India in 2018 that every Indian medical aspirant who wants to study MBBS abroad has to pass the NEET exam.
Que. – What is the role of the FMGE Exam to practice in India after MBBS in Ukraine?
Ans – The Foreign Medical Graduate Exam (FMGE) is a compulsory test to pass by the candidate who wants to practice in India after completing MBBS in NMC approved medical colleges in abroad. NBE conducted this exam twice in a year students can pass the MCI Screening Test and start practicing anywhere they want.
Que. – Is the Vinnitsa National Medical University hostel safe for Indian Students?
Ans – Yes, The university administration is very particular about the security concern of the students. CCTV cameras are installed across the campus. Also, there are strict rules against ragging.
Que. – How can I get a study visa for admission in VNMU?
Ans – Students have to apply more than 2 months before actual arrival with proper documents and fees.

for Indian Students.