MBBS in Kyrgyzstan: In-Depth-Look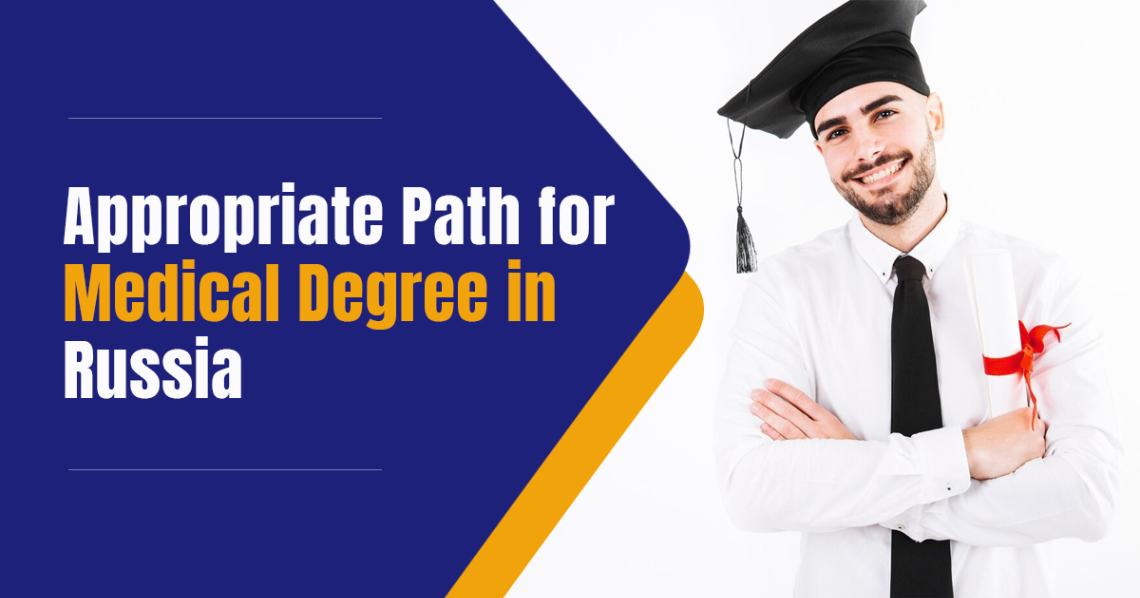 About Destination
In this era, many students want to become certified doctors and provide their services. Due to high competition, unaffordable fee structure, and limited seats in Indian universities students lost the chance to achieve their dreams. In this article, we going to discuss MBBS in Kyrgyzstan.
Doing an MBBS from Kyrgyzstan is the perfect choice for those who want to get a superior and affordable education. Apart from that, Kyrgyzstan is considered one of the cheapest countries in the world. At present due to reasonable fees over 10,000 Indian students join Kyrgyzstan universities.
MBBS course that is provided to the candidates takes a time of 5+1 years. Indian medical candidates and other international students from around the world are attracted to medical universities in Kyrgyzstan because of the affordable and quality medical education they promise.
Studying MBBS in Kyrgyzstan recently turned into the ideal destination for zeal students. Often, every student finds one of the best options to study in terms of fees, education quality, cost of living, accommodation, and so on. Kyrgyzstan covers all these things.
Kyrgyzstan has an excellent literacy rate i.e. 99.6% which represents the importance and quality of education in the nation. That is also the main reason so many international students prefer to study MBBS in Kyrgyzstan.
Kyrgyzstan medical universities have state-of-the-art infrastructure and modern equipment to facilitate practical training and research. Universities have well-equipped laboratories, research centers, and hospitals where students get hands-on exposure and experience with the latest medical technologies. This hands-on training plays a key role in creating competent medical professionals.
Why do MBBS in Kyrgyzstan
Kyrgyzstan universities are well-equipped with modern technologies and standard infrastructure.
There are highly qualified faculties who provide quality education to the aspirants which ensures that they don't face any hurdle.
The Universities have well-maintained classrooms, labs, libraries, etc.
Kyrgyzstan MBBS fees are pocket-friendly for those who are looking for an affordable destination to complete their medical education.
Hostel facilities are also very good and reasonable for those who come from outside the country.
No donations are required for the admission.
Candidates get a chance to study at WHO-recognized universities.
The Universities organized extracurricular activities for candidates such as quizzes, debates, sports competitions, etc.
Top Medical Universities in Kyrgyzstan>
Osh State Medical University
Jalalabad State Medical University
Osh State Medical University
The University was founded in the year 1939 and was approved by decree of the Council of People's Commissars of Kyrgyzstan. It was established as the Osh State Pedagogical Institute and a few years later it was transformed into a University. It is one of the largest and oldest universities in the country having a high standard of education system. The university provides the whole medical course in English medium. It makes it easy to do MBBS in Kyrgyzstan for Indian students. If we move on to the fee structure of OSH State Medical University that is 4,000 USD annually.
Quick Highlights
| | |
| --- | --- |
| Program | MBBS course |
| Required Exam | NEET |
| Course Duration | 5+1-years |
| Accreditation | WHO, NMC, FAIMER, IMED recognized |
| Medium of Education | English |
Jalalabad State Medical University
The University is one of the highly-ranked universities in Kyrgyzstan because of its high-quality education system. The Mbbs abroad university has experienced facilities that provide standard education to the aspirant which makes sure that their career rises up to greater heights in the medical field. The course provided by the university is 5+1 years including an internship. University is recognized or approved by world-leading organizations like WHO (World Health Organization), NMC (National Medical Commission), etc. Jalalabad State Medical University MBBS fee is 4,200 USD.
| | |
| --- | --- |
| Program | MBBS course |
| Required Exam | NEET |
| Course Duration | 5+1-years |
| Accreditation | WHO, NMC, FAIMER, IMED recognized |
| Medium of Education | English |
MBBS in Kyrgyzstan Way of Teaching
University provides education to students in the English language, which makes it easier for students to learn medicine. It ensures better communication with other nationalities of students and local people. So many students looking to do MBBS in Kyrgyzstan, especially international students, feel more relaxed and there is no language barrier.
However, learning the Kyrgyzstan language can be an additional advantage because it allows better communication with patients in clinical practice.
Admission Process at Kyrgyzstan Universities
Registration Process
Admission
Admission Letter/Letter of Recommendation
Document Verification
Letter of Invitation
Visa Formalities
Ticketing and Departure
Eligibility Criteria for Admission in Kyrgyzstan Universities
Criteria:
NEET UG Examination needs to be clear by the Candidates.
Academics:
In the 10+2 examination, 50% marks for General Category aspirants or candidates are needed.
For the reserved category students required 40% marks in PCB in 12th standard.
Students must have Physics, Chemistry, and Biology as their compulsory subjects.
Age:
The minimum age needs to be 17 by 31st December in that year admission is taken.
Documents Required for Admission to Universities
10th and 12th Board Exam Marksheet
NEET Scorecard
Original Passport
Passport size photographs
Health and fitness certificate
Covid-19 Report (Negative)
HIV Report
Student Life at the University
Library, museums, auditoriums, lecture halls, etc. facilities are also provided to the aspirants in the University.
The university provides well-equipped laboratories and classrooms for better medical education for the students.
Delicious or gourmet food is also available for hostel applicants.
Life for MBBS students in Kyrgyzstan is multicultural.
Security is the main concern for a country/ university. CCTV cameras, guards, etc. available 24 hours.
Students attend practical lessons in hospitals and clinics.
Universities provide a friendly environment to international students so that they feel as if they learning the course within their country.
Hostel Facilities at the University
University hostels offer delicious Indian vegetarian and non-vegetarian food.
Internet or Wi-Fi connection is also provided to the candidates in the hostel.
The hostel has 24-hour security guards, CCTV cameras, etc. for security.
The university provides separate hostels for both boys and girls.
Hostels have modern clean disinfection, fully furnished rooms, mess or canteens, etc.
Laundry and gym facilities are also available at the hostel for applicants.
MBBS in Kyrgyzstan Intake
In September month, MBBS intake in Kyrgyzstan begins.
July is the right time to apply for admission.
In October the classes of MBBS in Kyrgyzstan begin
Kyrgyzstan University medical candidate must be determined enough to visit the website of the university to which he/she intends to applyforadmission.
Scholarship offered to students during MBBS in Kyrgyzstan
Universities of Kyrgyzstan provide a scholarship facility every year to the aspirants according to their academic performance. It is awarded based on several criteria, including academic achievement, diversity and inclusion, athletic ability, and financial need. Scholarships mostly help those candidates who can't pay the tuition fees within the stipulated time. Kyrgyzstan MBBS fees for Indian students are also manageable in scholarships provided by the University.
Education Loan Assistance for Indian Students
Every year more than 3,000 Indian students take MBBS courses in Kyrgyzstan. In Kyrgyzstan, students can get student loans. The loan interest rate is determined by the economy at the time of the loan. Many universities in Kyrgyzstan can help aspirants get a loan by submitting the necessary documents. So loan facility is primarily helpful, especially for those candidates who don't have strong money power and want do quality education from highly ranked universities in the country.
FAQ's
Que 1: What are the benefits of studying medicine in Kyrgyzstan?
Ans 1: NMC-recognized medical universities, quality medical education, hostel facilities, affordable MBBS in Kyrgyzstan fee structure, Indian food, and getting a valid medical degree in India are the main advantages of doing MBBS in Kyrgyzstan.
Que 2: Are Kyrgyzstan Universities WHO and NMC recognized or approved?
Ans 2: Kyrgyzstan Medical Universities are WHO(World Health Organization) and NMC(National Medical Commission) recognized or approved which helps aspirants or candidates to be eligible for job placement anywhere in the world.
Que 3: Which exam is needed to qualify for admission to Kyrgyzstan Universities?
Ans 3: The NEET exam needs to qualify which is compulsory for entrance to Kyrgyzstan Medical Universities.
Que 4: Are medical Universities of Kyrgyzstan safe for Indian students?
Ans 4: Kyrgyzstan is safe for Indian students with the best security measures taken at all medical universities in Kyrgyzstan for students.
Que 5: At whatage do you have to enter a medical university in Kyrgyzstan?
Ans 5: Applicants must be 17 years of age and students who turn 17 by December 31 of the year of entry are also eligible.