Knowing All About MBBS Uzbekistan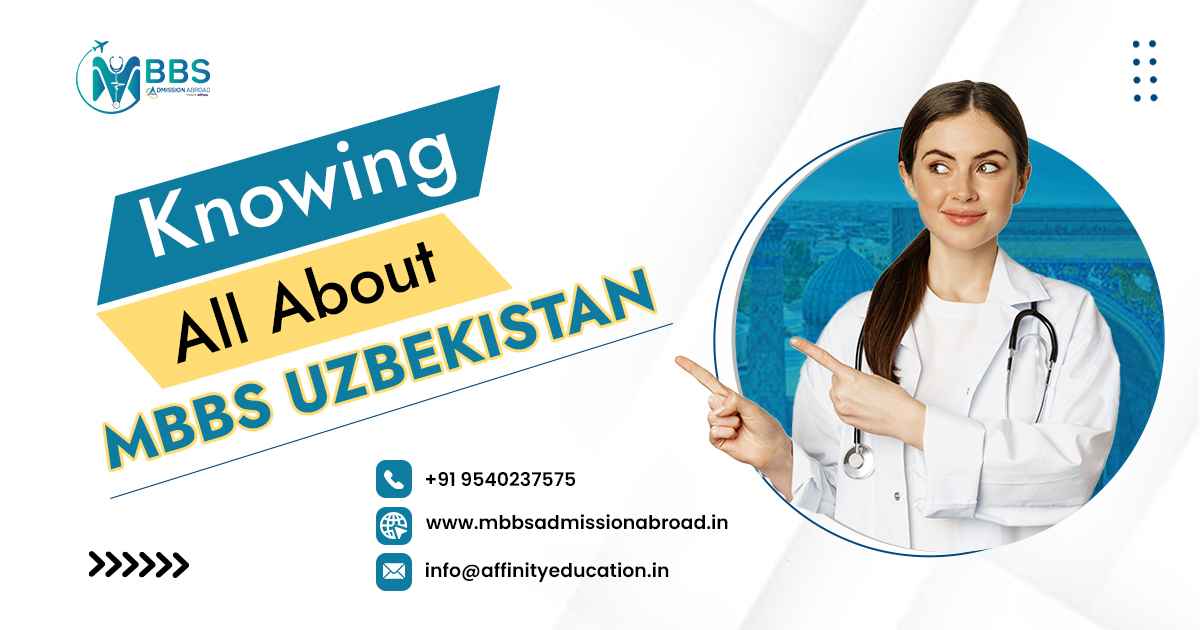 MBBS in Uzbekistan is an option that goes according to the bucket list of choices for a candidate who is aspiring for a medical degree with superlative qualities. The country's splendid beauty attracts students and tourists from around the world.
Every year, so many Indian students come to Uzbekistan to study medicine. Uzbekistan's government spent a lot of money to provide students with a good education. In comparison to other countries, Mbbs fees in Uzbekistan are less.
Around the world students even look to it as a secondary option to hop on but it assures quality education with no compromise on credibility. Students look out for the best suitable place for their endless will for quality education that doesn't rip their pockets as well.
But, nowadays it is becoming the foremost option for many students. And most countries accept this dream at the plethora of opportunities with subsidized price ranges.
Studying in Uzbekistan offers plentiful opportunities with unavoidable benefits to reap and that must be noted that MBBS in Uzbekistan amends the license of medical practice with nullable hassles. After the courses are completed the candidates can easily get into the practicing process.
The best quality of Study MBBS in Uzbekistan is that it follows every guideline which is said in the NMC, which came into update on 18th November 2021. The following guidelines of NMC state:
The course should be following the study time of 5+1 years of study in which 5 years of academic learning should be there and 1 year of internship or practical-based learning is mandatory.
The course should be taught in English medium with the provision that each study material must be in English medium only.
Every medical university must be registered under the World Health Organization (WHO).
Attaining practical learning or internship under the same university only.
Benefits of Studying MBBS in Uzbekistan
There are a plethora of benefits incurred while being admitted to the University of Uzbekistan.
SCENIC BEAUTY: The country has a striking beauty to surround, the country has a spectacular viewpoint to cherish, and an excellent environment for learning.
TRAVELING TIME: Studying in Uzbekistan is a great decision because the country is extremely close to India. It takes almost 3.5 hours only to reach the capital, which is Tashkent.
CLINICAL EXPOSURE: Due to the massive population of almost 3.5 crores students are in benefit from getting more clinical exposure or hands-on experience.
CURRENCY RATE: The rate of currency in Uzbekistan is extremely weak in comparison to India, INR 1 is equivalent to 140 Uzbekistan som. So, it makes living in Uzbekistan extremely affordable for the candidates.
CLIMATIC CONDITIONS: The climatic conditions in Uzbekistan are quite similar to that of India, because when it is the summer season in India Uzbekistan also has hot climatic conditions. And, in winter the climatic conditions don't go to an extreme level unless like most foreign countries. Yes, unlike India it snows in every part of the country. And, the temperature doesn't go below -10 degrees Celsius.
Top Medical Universities in Uzbekistan
The MBBS in Uzbekistan is filled with plenty of opportunities. Top Medical Universities in Uzbekistan are prominent places of learning, offering reduced tuition and high-quality education on a global hierarchy.
Samarkand State Medical University
Andijan State Medical Institute
Bukhara State Medical Institute
Tashkent Medical Academy
Fergana State Medical Centre
Tashkent Medical Academy
In 2005, the Tashkent Medical Academy was established. One of Uzbekistan's largest universities, it. It is located in Tashkent City, the country of Uzbekistan's capital.
There are 177 faculty members at the university, including 25 professors.
26 associates, 104 assistants, and professors
1,099 additional pupils are present.
One of the most well-liked universities in Uzbekistan for foreign students is Tashkent Medical Academy. The university has a hospital and a foreign link to give students the best clinical training possible.
Tashkent Medical Academy Ranking This well-renowned university is amongst the most famous university and most prestigious and opted one due to its location and ranking status.
Country Ranking: 4
World Ranking: 6296
Tashkent Medical Academy Fee Structure The candidates can comparatively see that the amount of the fee is tremendously low and budget-able for even the middle-income group.
Tashkent Medical Academy Fee Structure

TUITION FEES(USD)

HOSTEL FEES (USD)

Other Charges(USD)

One-Time charges (USD)

TOTAL (USD)

1st Year

3,500/-

700/-

1,850/-

1,500/-

7,500/-

2nd-6th Year

3,500/-

700/-

-

-

21,000/-

Grand Total 28,500/-
Fergana Medical Institute of Public Health Uzbekistan
Fergana State University Uzbekistan was founded in 1930. It is a Fergana Valley university that is not for profit. The best university in Uzbekistan is largely acknowledged to be Fergana State University.
Nearly 19,000 students attend Fergana Medical Institute of Public Health in Uzbekistan, including 14,500 undergraduates, 390 master's students, 4017 participants in extramural programs, and more than 100 students pursuing Ph.D. degrees.
The most affordable choice for those looking to study MBBS abroad is the Fergana State University in Uzbekistan. This college is the finest choice for Indian students seeking a medical school in Uzbekistan.
If taking notes on the Fergana State University Ranking then the university would be highly regarded in the country and as well globally too.
Country Ranking: 23
Global Ranking: 8293
Frequently Asked Question(FAQs)
Q.1. Why do Indian students choose to study abroad?
Ans. 1. Indian students frequently prefer to study overseas or complete an MBA abroad due to the restricted seats in government universities in India and the prohibitive tuition charged by private institutions. which parents eventually fail to fulfill. It also gives the pupil access to the worldwide spectrum.
Q.2. Is going overseas to study expensive?
Ans. 2. Studying overseas is a reasonably priced choice compared to many private universities in India. A variety of knowledgeable options are available for students to choose from and include in their professional learning path.
Q.3. Are institutions reputable and well-known internationally?
Ans.3. Yes, the institutions are well-known and MCI-accredited. The degrees are also acknowledged abroad.