Indian Students Can Save Money By Studying MBBS In Abroad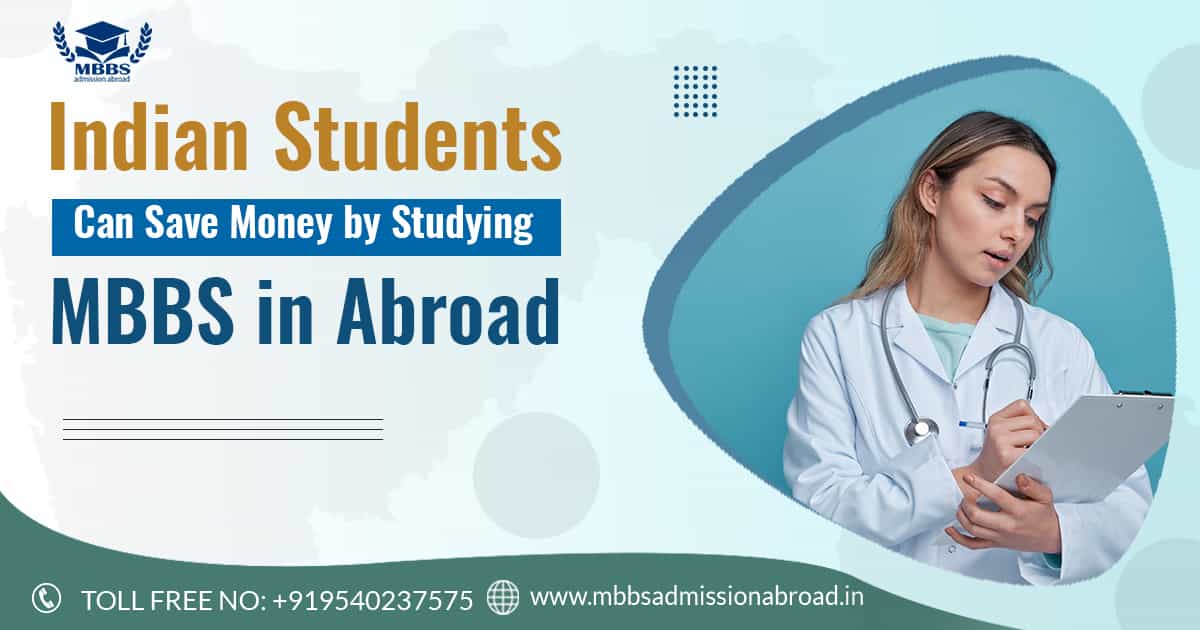 The medical course is one of the popular courses in India for that thousands of students appear in the NEET exam and have a desire to get the best college but only a few of them get the opportunity to the desired college as there are limited seats in each college it has high competition among the students. MBBS is one of the expensive courses which requires lots of money to study MBBS in India. But it is difficult for the students to get admission to top colleges of India due to lack of opportunity and less availability of seats and high cut off. 
Here is the simultaneous and one the best for the students as they can study MBBS Abroad as they give an array of opportunities to students and help the student to chase their dream of becoming a successful doctor. Abroad many countries offer medical education but some offer the best education like Russia, China, Ukraine, Georgia, USA, UK, Philippines, and many more. These countries have the world's best colleges that offer quality education to the students. 
Reasons To Study MBBS In Abroad
Cost-Effective: Studying MBBS Abroad is way cheaper than in India as they offer an affordable fee structure which is comparatively low from private colleges in India. It has a budget-friendly fee for the whole MBBS program which includes tuition fees, hostel fees, and other expenses. 
Availability Of Seats: In Foreign countries, there are numerous medical colleges and have large numbers of seats so students don't face problems with the availability of seats like in India. In India, the colleges have limited seats and high competition so students can't meet that expectation. But in Abroad it has less competition and there is no cut-off or any country entrance test for admission. 
Quality Education: It gives the best quality of education to the students where they learn about various advanced technologies and modern equipment to train the students. It has global recognition as the universities Abroad have been approved by WHO, UNESCO, MCI, IMED, and many other medical bodies. 
No Donation: The universities Abroad don't ask for donations or caption fees for admission but in India, many colleges ask for high donation fee with fee structure. They don't ask for any extra money except the fee. 
Job Opportunity: To study MBBS in Abroad allow the students where they can get the working opportunity all over the globe as they provide globally recognised degree and they offer the MCI coaching to the Indian students so they can easily practice in Indian after qualifying the exam. 
In today's world every student is running in a rat race and every year thousands of students go to foreign countries to study medical studies but only to feed them success. Those who are ambitious in their aim and want to become successful doctors in future can chase the dream. While studying Abroad students get many opportunities where they enhance their academic skills and learn some more new things. While choosing a ideal medical college students must check every detail of the college don't be reliable on the agents because you are going to make your future.