Follow these end-time tips to Succeed in the NEET Exam 2021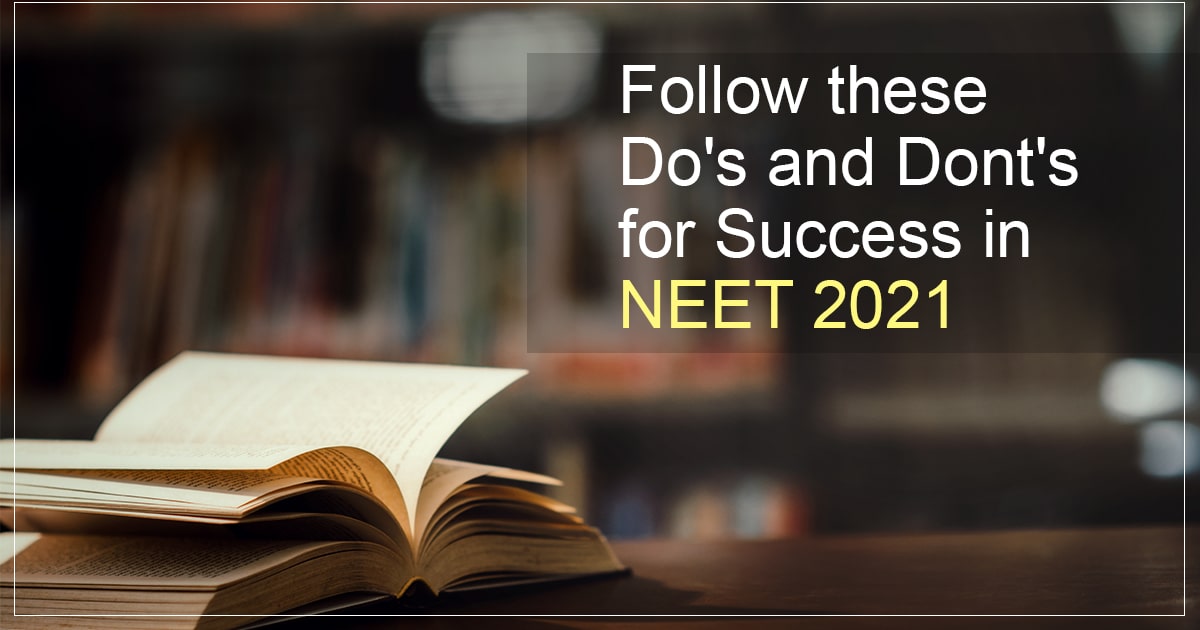 If you're a student preparing for the National Eligibility cum Entrance Test for Undergraduate, there are high chances that you might get hastily at the end time when the countdown NEET UG Exam 2021 starts. Students who are at the last stage of their preparation are more likely to get a nervous breakdown which is why they should know what to do, and what not to do, during the important days of the exams. 
Memorizing and practicing for the exam is not only enough for success in NEET-UG 2021, which is where these last-time tips and tricks come in handy. A student should be well prepared and calm with all the knowledge, preparation, and some helpful hacks that only enhance the chances of getting a good score in the most prestigious exam for medical students that opens many gateways to all the top-notch colleges of India and MBBS Abroad. 
NEET Exam 2021: Do's
Spare enough time for revision at the end of every day. 
Avoid revising the whole syllabus on the last day, as pouring abundant information at the last minute could affect the freshness of the mind. The last two days should be conserved for revising only the important concepts. 
In the last weeks, students should only solve previous question papers and take mock tests to boost confidence and improve efficiency.
Download the admit card before time and make 2-3 copies of it.
Thoroughly read all exam-related information on the admit card and follow those on the exam day. 
Carry the admit card and its extra copies, a passport size photograph, and a photo ID to the exam center.
Candidates should research the route to NEET Exam 2021 center a day before the exam to avoid any confusion about the route and on the exam day, you should be at the exam center at least 30 minutes prior to the reporting time.
Fill in your details on the OMR sheet very carefully. 
NEET Exam 2021: Don'ts
Never compare your preparation with others. Although healthy competition is good for a boost in your performance, comparing your preparation with others can demotivate you. Trust your planning.
Do not study any new topic last minute. Only revise the important topics that you have already covered.
On the day of the exam, make sure that you don't carry any illegal item with you that could be held against you in the exam room that could result in the cancellation of your paper. 
Always follow the dress code that would be mentioned on the NEET admit card. NTA allows wearing specific attire for religious reasons. But those candidates need to report to the exam center early.